AG Thorson is a CMT (Chartered Market Technician) and an expert in technical analysis. He believes commodity shortages will keep inflation high, and we will see a lost decade in stocks. Unsustainable social obligations devalue the dollar, triggering a global depression around the year 2030. Precious metals and energy prices soar in value. 
 

TOP PREDICTIONS FOR THIS DECADE
Global Great Depression Lasting From 2030 to Around 2036

A.I. and Automation Drive Unemployment Rate to Over 20%

Commodity Shortages and Famine in the Late 2020s

Gold Prices Reach Between $7000 and $10,000
Silver Prices Reach Between $300 and $500

Platinum Overtakes Gold and Trades 2x its Price

Passive Investing Dies During a Lost Decade in Stocks 

Cardano (ADA) Becomes the Market Leading Blockchain
PROPRIETARY INDICATORS (SAMPLE)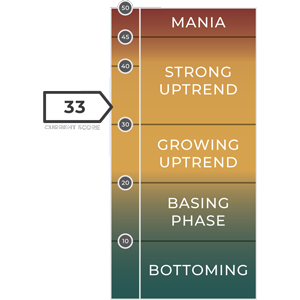 The trend indicator combines momentum with investor sentiment to determine major shifts. It doubles as a sell indicator - when the value approaches 50, we will begin exiting long-term holdings.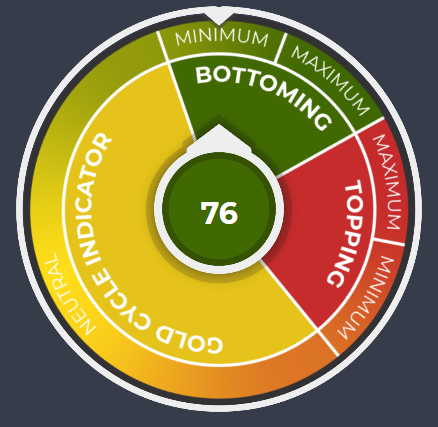 The Gold Cycle Indicator (GCI) helps members navigate medium-term cycles. It combines trend with momentum to determine key turning points. Minimum and Maximum readings Illustrate historical opportunities.

NEWSLETTER SUBSCRIPTIONS STARTING AT $14.99/mo.
"Just wanted to thank you for your excellent analysis and wise, calm advice over the last few years since I've been a member. Through a process of elimination yours is now the only service I subscribe to. Much appreciated."
"I appreciate the considerable work you must do in providing your analysis and please continue with your valuable work. I would like to say that I intend to be a member for many years to come."
"I recently joined and have run thru the recent articles. Very easy to follow and understand. Wish I had found you folks sooner."