AG Thorson is a registered CMT and expert in technical analysis. He believes we are in the final stages of a global debt super-cycle that will ultimately end in collapse. As governments and currencies begin to fail, everyone will rush to the safety of precious metals. His regularly scheduled reports are released every Sunday, Tuesday, and Thursday. Premium Members receive intra-week updates and access to the Basic Metals Portfolio. For a full list of membership choices and prices, see below.
PROPRIETARY INDICATORS (SAMPLE)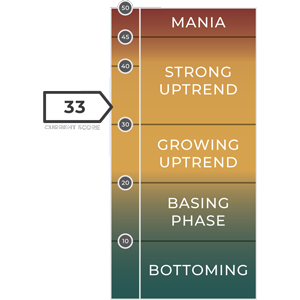 The long-term trend indicator combines price momentum and investor interest to gauge investment demand. We are anticipating a speculative mania in precious metals after 2020. To see the current score, click here.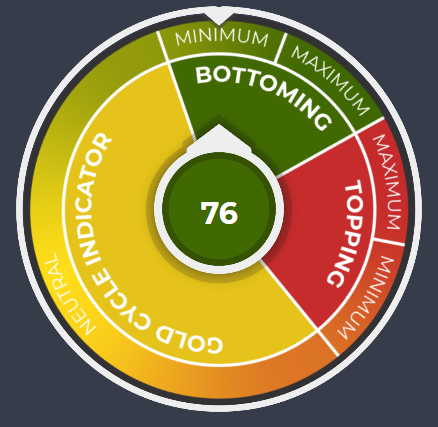 Our gold cycle indicator was created to navigate the 6-month cycle in gold. It combines trend strength with price momentum to determine significant turning points in the metals markets. To see the current score, become a member.

MEMBERSHIPS STARTING AT $11.99/mo.
"I just wanted to give you a big thank you for your newsletter. Your prediction of bounces & tops has been amazing. I made $42,000 in 3 days last week, on a $2 move in USLV (silver). Could not do this without you."
"I appreciate the considerable work you must do in providing your analysis and please continue with your valuable work. I would like to say that I intend to be a member for many years to come."
"I recently joined and have run thru the recent articles. Very easy to follow and understand. Wish I had found you folks sooner."