Mr. Thorson is a CMT (Chartered Market Technician) and an expert in technical analysis. He believes commodity shortages will persist, increasing tension over global resources. He's a gold bug that sees the potential in blockchain systems. His analysis focuses on the economy, precious metals, and crypto. His favorite blockchain is Cardano. 
       FIVE THEMES FOR THIS DECADE
Global Great Depression and Monetary Reset by 2032

Periods of Severe Commodity Shortages and Famine

Investors Panic Into Precious Metals - Gold Exceeds $10,000/oz

Several Bouts of Intense Inflation and Acute Deflation

The US Stock Market Will Swing Violently but Go Nowhere
PROPRIETARY INDICATORS (SAMPLE)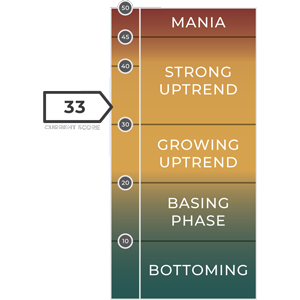 The trend indicator combines momentum with investor sentiment to determine major shifts in precious metals. It doubles as a long-term sell indicator - when the value approaches 50, we will begin exiting long-term holdings.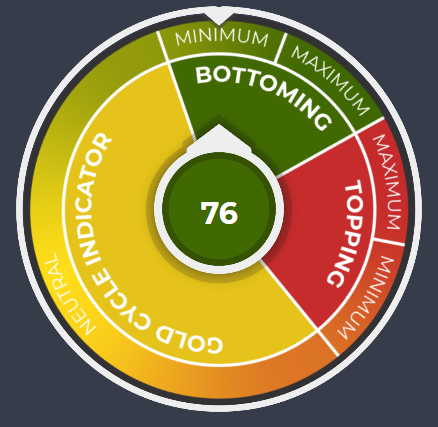 The Gold Cycle Indicator (GCI) helps members navigate the 6-month cycle. It combines trend with momentum to determine key turning points. When it drops below 100, we begin allocating to our Metals Portfolio. 
GOLD FORECAST SUBSCRIPTIONS STARTING AT $19.99/mo.
"Just wanted to thank you for your excellent analysis and wise, calm advice over the last few years since I've been a member. Through a process of elimination yours is now the only service I subscribe to. Much appreciated."
"I appreciate the considerable work you must do in providing your analysis and please continue with your valuable work. I would like to say that I intend to be a member for many years to come."
"I recently joined and have run thru the recent articles. Very easy to follow and understand. Wish I had found you folks sooner."