It looks like Bitcoin topped and prices are down 30% as I write. After surpassing $15,000 in December, the next logical level to strike was $20,000. Prices fell short reaching $19,891.00 before running out of buyers.

Here is a snapshot of Bitcoin on December 17th when I thought prices may have topped.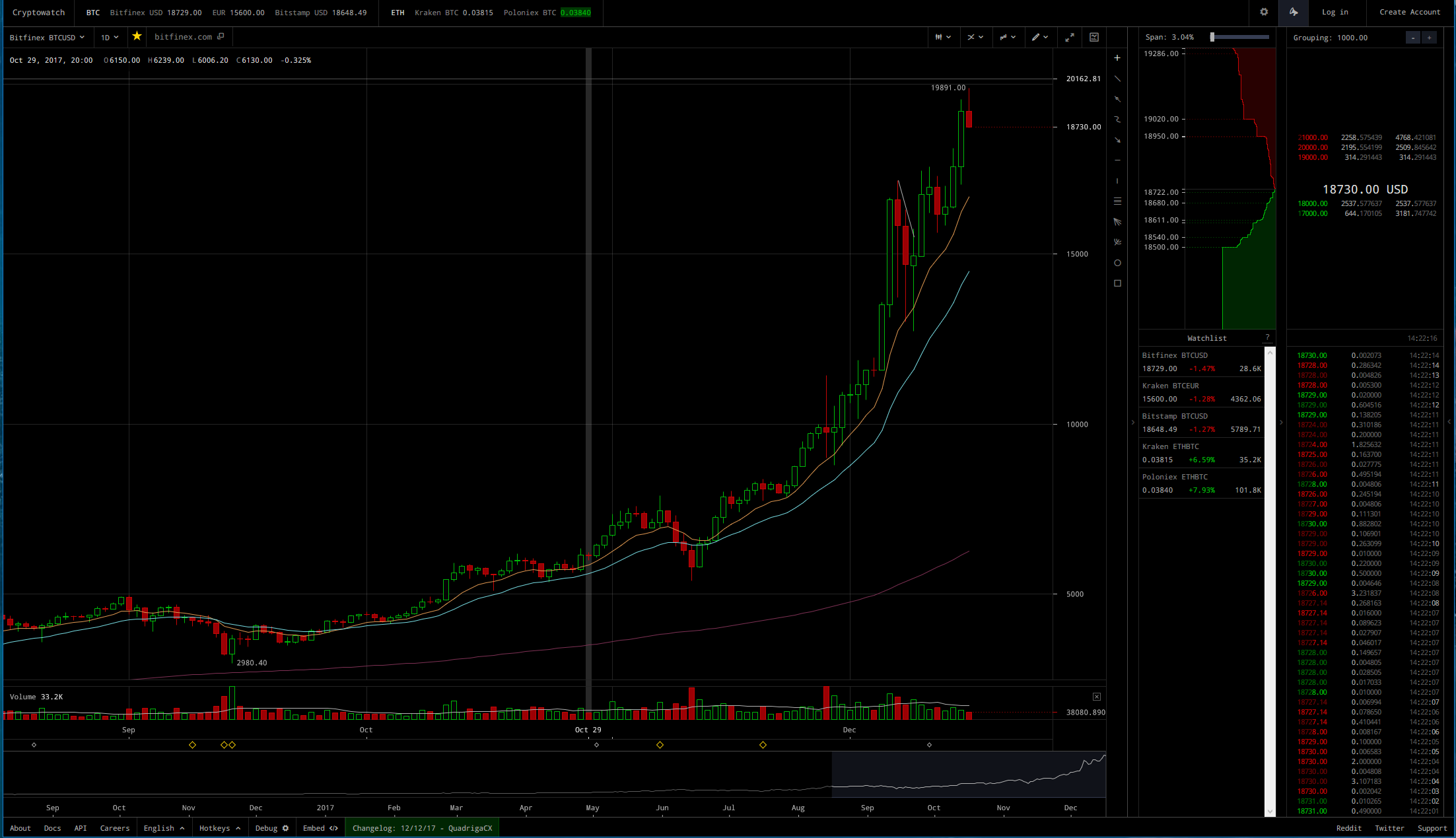 Here is the current snapshot.
Prices could unwind sharply for a few days. We are starting to see panic selling. Consecutive closes below $10,000 would be detrimental. Bullish sentiment was extreme, and it could take a long time to normalize.