Below is a snippet from a Bloomberg article I'm reading. It appears physical silver dried up over the weekend. Increased demand could push prices through $28.00 resistance and trigger a sharp rally next week. 
Silver Coin Sites Grind to a Halt as Reddit Horde Takes Aim
Retail sites were overwhelmed with demand for silver bars and coins on Sunday, suggesting the Reddit-inspired frenzy that roiled commodities markets last week is spilling over into physical assets.
Sites from Money Metals and SD Bullion to JM Bullion and Apmex, the Walmart of precious metals products in North America, said they were unable to process orders until Asian markets open because of unprecedented demand for silver.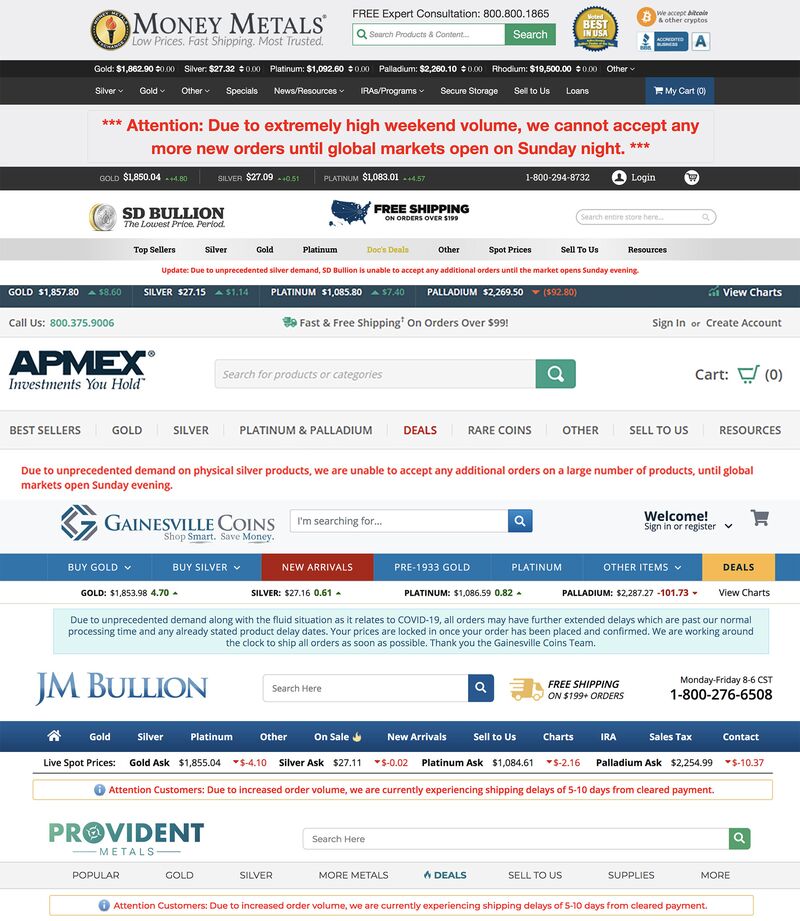 https://www.bloomberg.com/news/articles/2021-01-31/silver-retail-sites-grind-to-halt-as-reddit-horde-moves-to-coins?srnd=premium